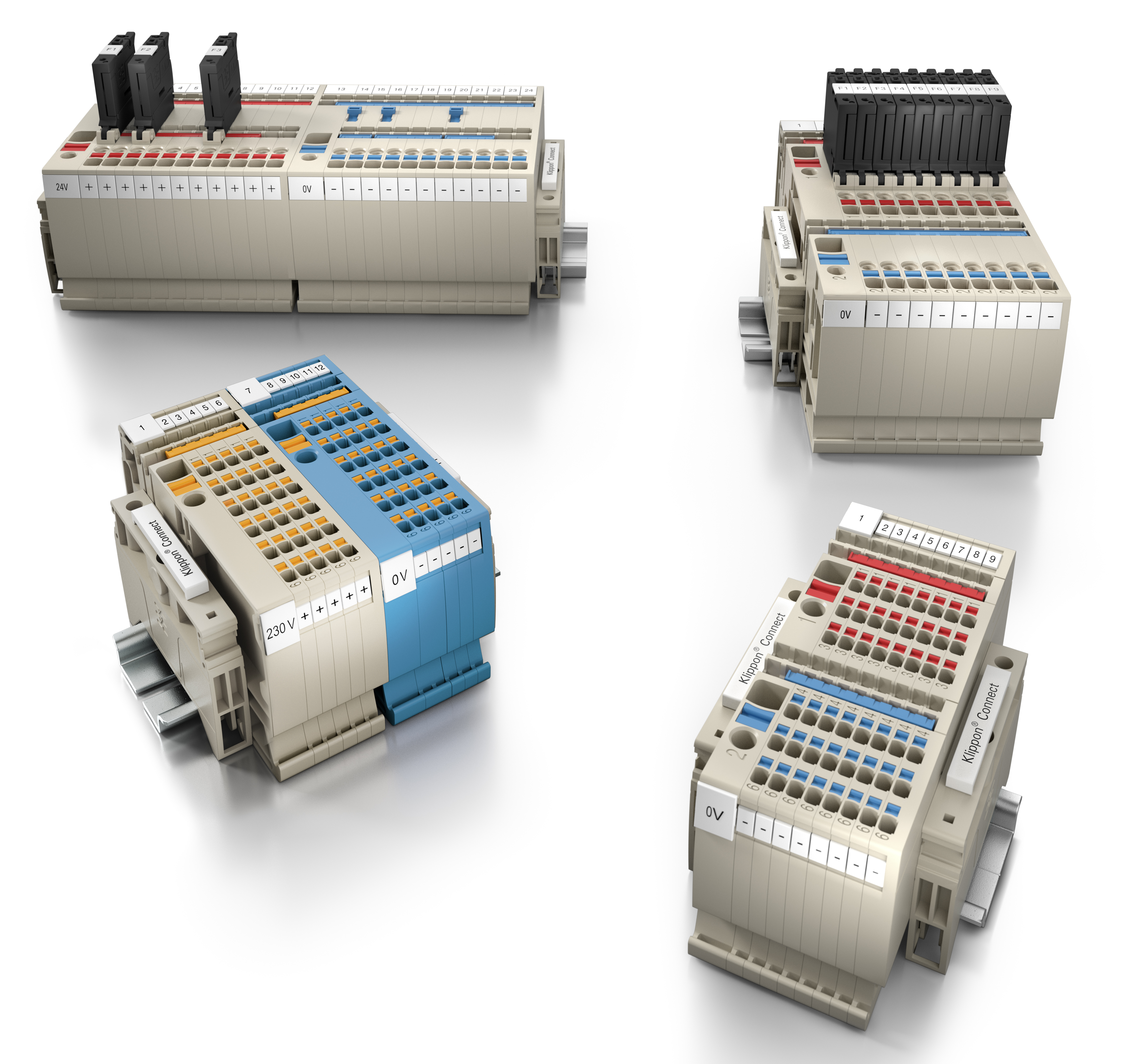 Klippon® Connect terminal blocks
Klippon® Connect terminal blocks
Let's connect.
As your partner in Industrial Connectivity, we consider panel building to be an integrated process – from the planning stage all the way to installation and operation. The result: products and process-supporting services which provide you with productivity benefits at all stages of the panel building process.
Benefits in the entire panel building process
Be it simple handling, more space in the panel or time savings during installation: Klippon® Connect provides you with numerous benefits in your process. As part of our terminal block range, we offer an application range and a universal range. The particular requirements determine whch is the most suitable. Process-supporting services, such as engineering software or individual assembly services, complete our offer.